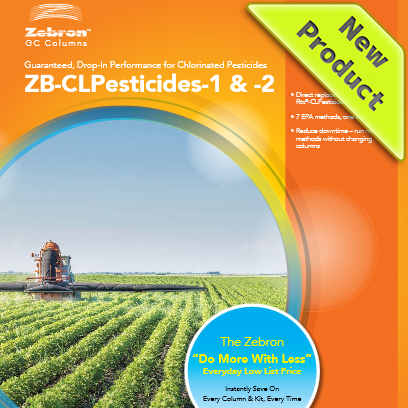 ZB CLPesticides-1 & 2
Are you ready for good news?
Yeay!!! NEW generation of Zebron GC Column are Launching!!!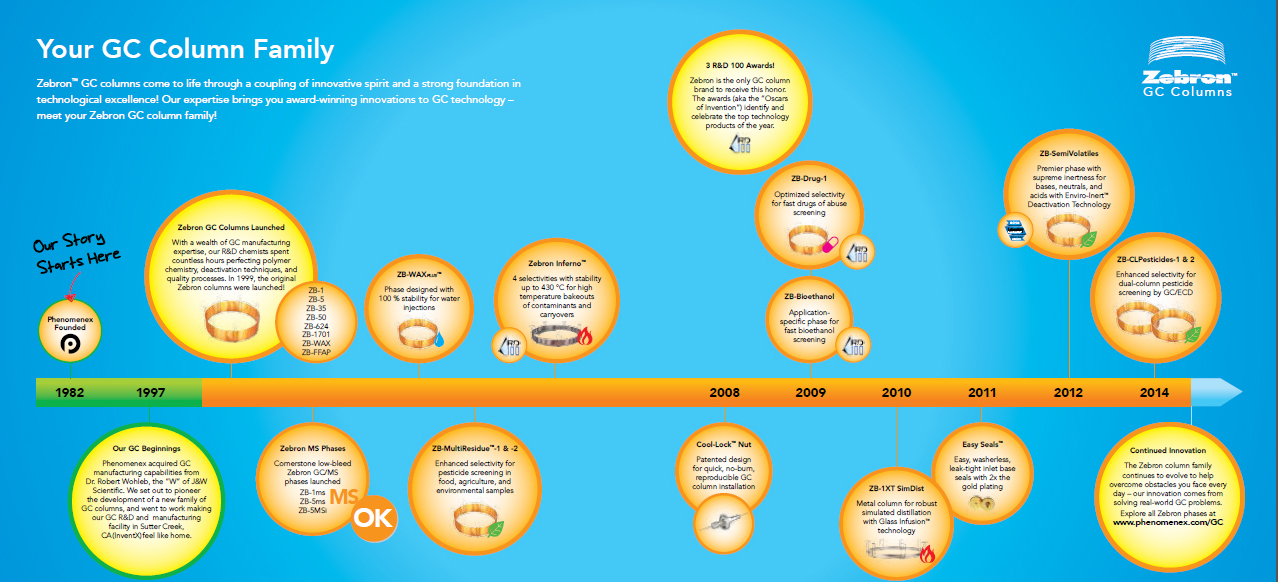 Zebron™ ZB-CLPesticides-1 and -2 allow you to run multiple methods without changing columns for faster, easier pesticide analysis. Save time and gain flexibility – run multiple pesticide classes on one instrument, on one column pair.
Resolve multiple pesticide classes with enhanced, fine-tuned selectivity
Meet dual-column requirements for 7 EPA methods by GC/ECD
               8081: Chlorinated Pesticides
               8082: Polychlorinated Biphenyls (PCBs)
               8151: Chlorinated Herbicides
               504: EDB, DBCP, and TCP
               505: Organohalide Pesticides
               508: Chlorinated Pesticides, Herbicides, and Organohalides
               552: Haloacetic Acids (HAAs) and Dalapon
Are you still worry to use ZB-CLPesticides columns?
ZB-CLPesticides columns combine Zebronâ"¢ high quality with drop-in selectivity. Achieve near-exact elution profiles and run times, without the time-consuming method development and headaches typical of traditional selectivities!
Let's GET and TRY it!!!!