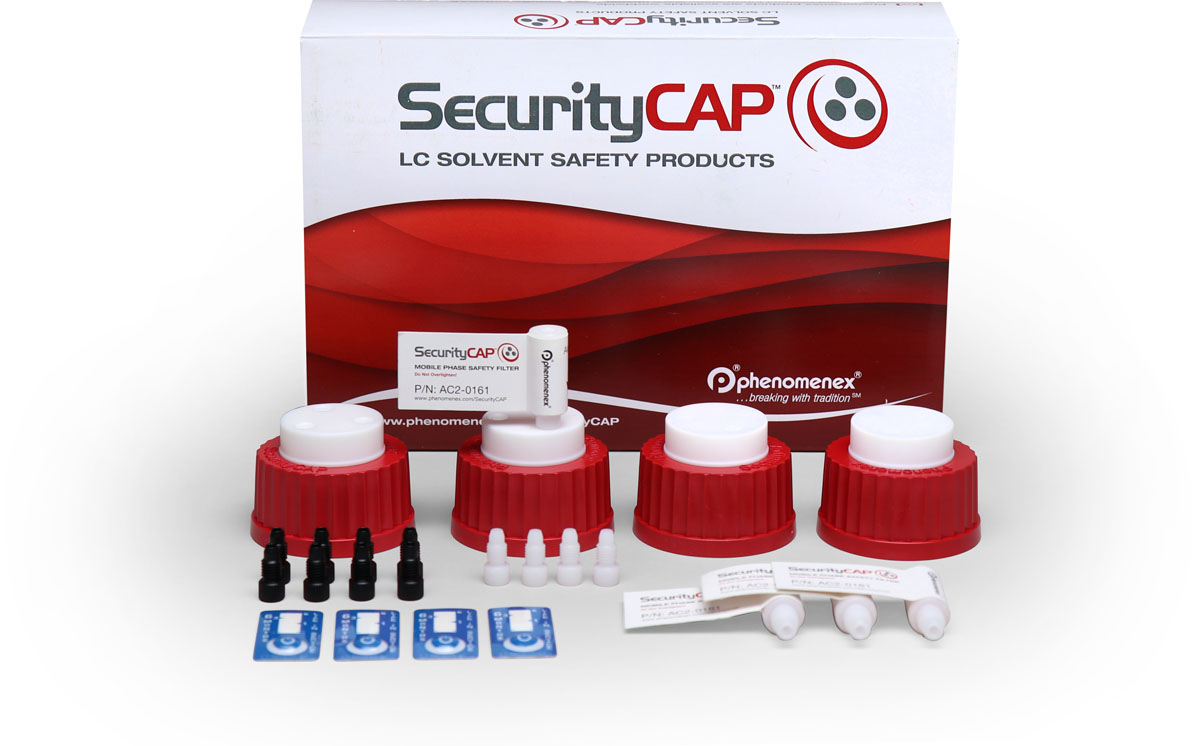 Security Cap Phenomenex
The SecurityCAP mobile phase and solvent waste safety caps prevent dangerous vapors and gases from leaving HPLC/UHPLC solvent reservoirs.
Over time, these chemicals can have a negative impact on the health of all employees and visitors in the lab. The SecurityCAP also protects HPLC/UHPLC results by preventing airborne particulates and contaminates from entering the solvent bottle, causing irreproducible results, bacterial growth and ghost peaks.
When lab safety and dependable results are a priority, you need SecurityCAPs!
Please check this url : http://phx.phenomenex.com/lib/BR54840817_W.pdf